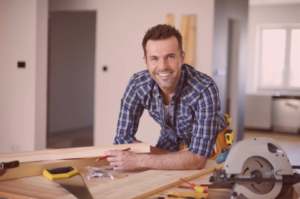 Every Richards Building Supply Account holder has access to BillTrust™, a 24/7 service where you can access and pay invoices and request your bills via email or fax. It streamlines the payment process so you are paid quickly and easily. With BillTrust™, you have more control over the payment cycle. No more waiting around for invoices to arrive; they are instantly accessible at the touch of a button!
BillTrust™ is secure and cloud-based. You won't ever have to worry about bills getting lost or arriving late. It will give you and your customers peace of mind during large transactions and save both of your valuable time.
ORGANIZING YOUR TRANSACTIONS FOR EASY-ACCESS
With BillTrust™ you also won't have to worry about keeping track of your bills or invoices. They will all be in one easily-accessible organized location. That means no more confusing filing systems or panicking when you think you've misplaced an important invoice. Because it's completely digital and paperless, BillTrust™ is eco-friendly. It is also cheaper to send and receive invoices digitally than physically. BillTrust™ is the fastest, most efficient way to get paid for your jobs.
CLICK HERE TO REGISTER OR SIGN IN!