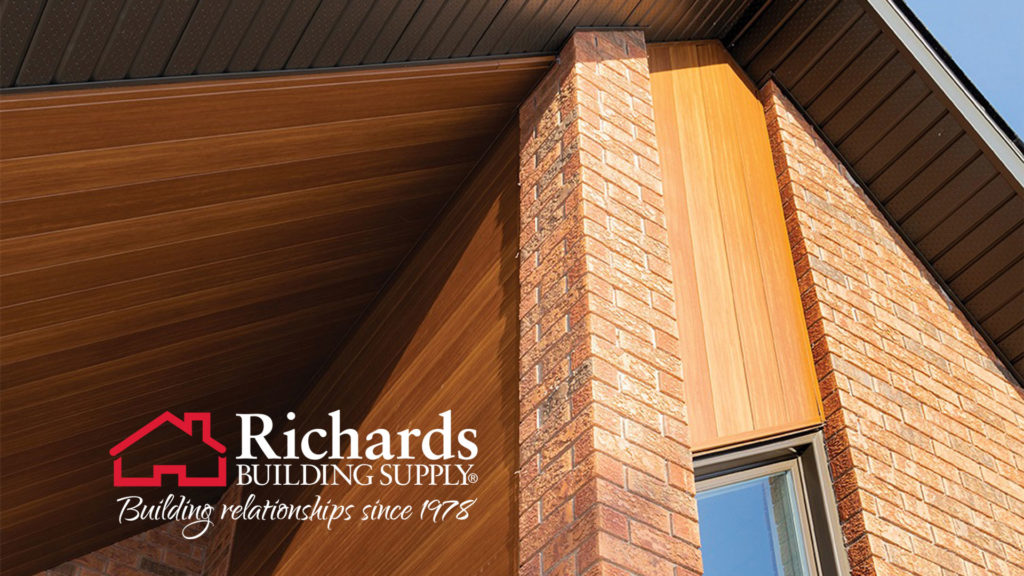 Customer Success Article
CHALLENGE – FINDING THE RIGHT SIDING AND TRIM TO MATCH CEDAR
In the greater Milford area, a homeowner searched for siding to match their existing cedar but didn't want wood. They were hoping for a cohesive look, so it had excellent curb appeal. The challenge they found was finding trim and siding that worked with their home. Finally, they realized they needed a single manufacturer solution.
They also were concerned with a reliable installation and wanted to have a relationship with a reputable contractor. However, having heard of bad experiences from some of their friends and neighbors, they weren't sure how to proceed.
SOLUTION – SIDING TO COMPLEMENT CEDAR
The homeowner reached out to the local Richards Building Supply branch. Outside Sales Representative Neil Pellella, with his wealth of industry experience and relationships connected with Royal Building Products, Steve Wood, who suggested Cedar Renditions Siding. It looks just like wood, but it's moisture-proof, non-flammable, and virtually maintenance-free. It will stand out with its durability and contemporary curb appeal with eight color choices to match any home.
Neil also connected with Mike Delaney, owner of NH Construction, whose local reputation for standing by their installations was industry-best.
CEDAR AND TRIM PRODUCTS USED
Cedar Renditions Siding, Accessories, and Trim Coil were used to complement the existing cedar. The durable, low-maintenance properties of Royal Building Products were the perfect solution for the top of the building and transitions to match the siding beautifully.
ORDERING AND INSTALLATION DAY
The trim coils arrived in two weeks and the rest of the supplies in five weeks. Mike Delaney stated, "The entire process from materials to completion was on point, especially the outcome." Customized by NH Construction, they installed the trim cover to embellish the hard-to-protect areas on the house exterior to compliment the home's traditional look.
Steve Woods, Territory Manager for Royal Building Products, commented, "I am excited about the Cedar Renditions offering and the excitement we've seen in the market. He added, it's "bringing aluminum siding back to life with a new spin on colors. While the product is not promoted for entire homes, it can certainly achieve a certain aesthetically pleasing look for a second story or building accent."
Neil Pelella, Outside Sales Representative, added, "We strive to serve and make sure the clients' projects are completed promptly and help grow their business. We don't just want to see our contractors succeed; we're ready to step in and make it happen."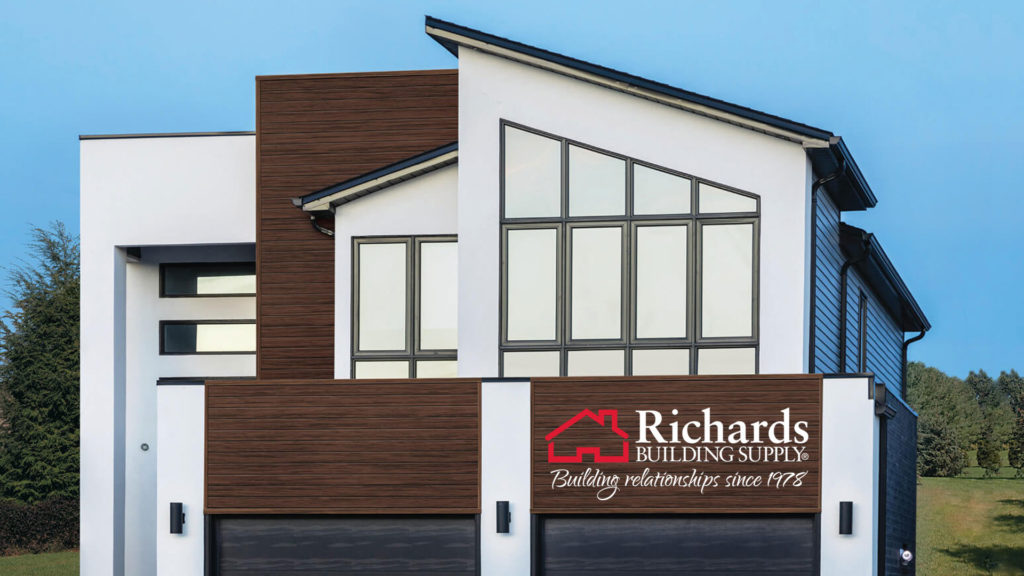 WHY RICHARDS BUILDING SUPPLY
Neil and his manager achieved the client's vision from locating the perfect product to completion. Our employees have a passion for getting the customer what they need when they need it. Customers know they can trust Richards Building Supply. We are a decades-old, family-owned business that is ready, willing, and able to help customers get their desired look. If you don't see the products you're looking for in the showroom, ask our Branch Team Members for assistance as many products are special orders. View our complete product offering here.